Shalom from our Religious School Family!
At FVJC, we provide a dynamic and engaging environment for all ages. The school emphasizes learning through active participation in every aspect of Jewish life.   Our curriculum begins as early as pre-school and continues up through our  experiential teen program. Our lower school, grades p re-K-3, meets  on Sunday each week and our upper school, grades 4-7 ,  meets on Wednesday and Sunday each week.
Family Education
The Family Education Program under the auspices of the Religious School is designed to support and encourage families to find Jewish ways to increase knowledge of Judaica, increase community affiliation and help people of all ages find their own spiritual journey.
Family Education here at FVJC- Emek Shalom is an ongoing experience for our families, where parents are regularly invited to participate in activities, worship, and events. These events, led by our clergy team and teachers provide opportunities for families to learn and grow together, building their knowledge of Jewish rituals, observance, customs, values, and ethics. Our programs nurture a feeling of community within the congregation.
Religious School Coordinator, Melanie Vaverchak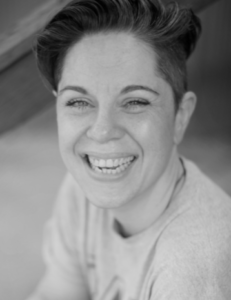 Melanie Vaverchak is responsible for the overall coordination of FVJC's Religious School. Having grown up in the FVJC community herself, Mel has continued her involvement as both a Religious School teacher and tireless volunteer. Mel's strong background in administration and leadership will make Mel a valuable asset to our team in the coming school year.
When she is not at the synagogue, Mel works as a writer, comedian and mother to three incredible children. Mel looks forward to using her sense of humor and contagious positivity to support FVJC's mission to create an inclusive and nurturing school environment where our children can worship, grow and forge meaningful relationships.
Contact Information
Email: school@fvjc.org Phone: (860) 651-4218
Tuition
Pre-k $375 (Sunday)
Grades K-2 $515 (Sunday)
Grade 3 $575 (includes $60 for siddur) (Sunday)
Grades 4-7 $625 (Sunday & Wednesday)
There is a tuition cap of $1250 per family for grades 1-7 only. JT Connect and Confirmation registration are NOT included in this cap.
JT Connect Grade 8,9,11,12 Please visit their website for information and registration instructions. www.jtconnect.org
Confirmation grade 10 $125 (Meets Sundays 9-11:30AM & Wednesdays 4-6PM)
Calendar
2019 – 2020(5779) coming soon

For More Information
Receive our e-mail communications