Welcome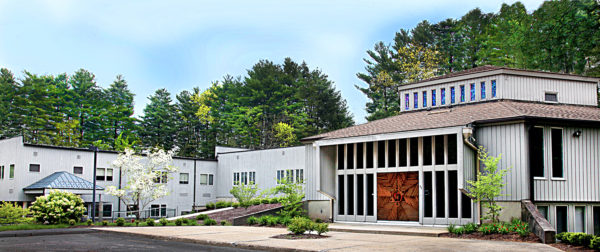 Welcome to Farmington Valley Jewish Congregation-Emek Shalom. We are a Reform congregation dedicated to creating, sustaining, and nurturing the Jewish community in the Farmington Valley.
Our Temple began as twelve Jewish families coming together in a Simsbury home. Today, our congregation includes more than 200 families.
Nearly one-third of our congregation belongs to an interfaith family. We offer a variety of celebrations, education programs, and worship opportunities for our varied interests. We invite you to our community, which is built on inclusiveness, where everyone is welcome, regardless of age, marital status, sexual orientation, gender identity, gender expression, a Jew by birth or by choice.
FVJC has provided a warm, loving Jewish community for our family, and we are excited for our daughter's upcoming Bat Mitzvah with Rabbi Bekah leading the way. 

As an interfaith family, each of us has felt very welcomed and included at FVJC.

My husband and I have been active members of FVJC for more than 30 years.  We feel fortunate to be a part of such a warm, welcoming Jewish community and highly recommend our congregation to others in the area.

FVJC is a place of warmth and acceptance.. a place to be yourself, to learn and grow as an individual or family and build a lasting community.

The relationships my family has formed at FVJC-ES, have taught me so much about what it means to be a Jew, intellectually and spiritually. I also love the volunteer opportunities by putting my abilities to much needed use.