Rabbi Rebekah Goldman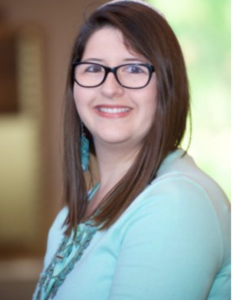 Rabbi Bekah comes to FVJC-ES from Boston's Hebrew College where she obtained her rabbinic ordination and Master's Degree in Jewish Education. She is a native of Lake Charles, Louisiana and did her undergraduate work in Philosophy and Religious Studies at Louisiana State University, where she co-founded the LSU Hillel. Rabbi Bekah has extensive experience working with children and teens in religious schools and Jewish camps. While in rabbinical school, she served as the sole spiritual leader of two congregations in New England, leading Shabbat services, providing pastoral care, and officiating at lifecycle events. Rabbi Bekah is still somewhat new to the congregation, but her family is not. Rabbi Bekah's husband, Saul Mag, son of Kathi and Eliot Mag, became Bar Mitzvah on our bima with Rabbi Herman and Cantor Sue Levine officiating. Rabbi Bekah is supported in her deep commitment to the FVJC community by her husband Saul, and their two children, Bela and Gray.
---
Cantorial Soloist Lisa Jane Lipkin

We are happy to announce that we have engaged Lisa Lipkin as our part-time cantorial soloist for 2017-18.  She will be our cantorial soloist at least once a month at services and holidays and work with adults and children on specific dates.
She has served as the cantorial soloist for High Holidays at Temple B'nai Israel in White Oak, PA and has the cantorial soloist at Rimon Center for Jewish Spirituality, Pleasantville Community Synagogue and Sinai Free Synagogue.  She presently serves as the choir director at JCC of Harrison and teaches piano and voice in New Castle, New York.
Ms. Lipkin has her Bachelor of Arts degree in music from Rutgers University and has trained with Donna Reid in voice and vocal pedagogy.  Lisa has trained in cantorial studies at the Academy of Jewish Religion in Yonkers, NY and is a very accomplished musician and songwriter. She founded "Singing Pup Records", an independent record label and has released several CDs including secular music "Raise the Honey", and "Flying on Instruments" and Jewish music "Prayer for Peace".   She also plays several instruments including drums and keyboard. She currently is a vocal and piano coach and works as an arranger and studio musician.
CONTACT INFORMATION
Email: cantor@fvjc.org
---
Rabbi Emeritus Howard Herman

Rabbi Howard Herman retired after his 36th year of service at the Temple and now holds the title of Rabbi Emeritus.  He was ordained at the Hebrew Union College-Jewish Institute of Religion in 1978 at their New York campus.  Rabbi Herman is the host of "Reflections", his program on WTIC-AM 1080 radio on Sunday mornings.
---
Cantor Emerita Susan Levine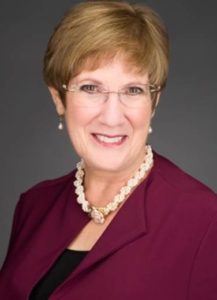 Cantor Levine holds a special place in our Temple; as our first Cantor Emerita, she has seen generations of our families through life cycle events, educated our children, inspired us with Jewish music, and counseled us.
During her 32 years with our congregation, Cantor Levine co-led services with Rabbi Herman, conducted our choir, developed and directed our B'nai Mitzvah program, taught music in our Religious School, and brought creative and innovative programming to our congregation in the areas of women's spirituality, Jewish music, and post-B'nai Mitzvah mentoring and education. She has been a very active representative of FVJC-ES in the Greater Hartford area in the areas of community learning, interfaith activities and programming, and cantorial concerts. She also served as the first woman chair of the Simsbury Clergy Association. In 1999, Cantor Levine was a recipient of the Woman of Valor Award, presented by the Women's Branch of the Greater Hartford Federation. In 2011, Cantor Levine became a member of the Executive Board of the American Conference of Cantors. She also formed a Retired Cantors Network for the American Conference of Cantors.
Cantor Levine is a graduate of the Hartt School of Music with degrees in Vocal Performance and Music Education. She received her Cantorial Certification from Hebrew Union College, Jewish Institute of Religion, School of Sacred Music. She has a Masters Degree in Pastoral Counseling from St. Joseph College and is a Connecticut Licensed Professional Counselor. Cantor Levine was in private practice with Bethany Pastoral Counseling Services for 15 years. She also spent some time facilitating the JACS (Jewish Alcoholics, Chemically Dependent Persons and Significant Others) group at Jewish Family Services in West Hartford.
Cantor Levine has begun a counselling practice in Simsbury and facilitates an employment transitions support group for Jewish Family Services.
CONTACT INFORMATION